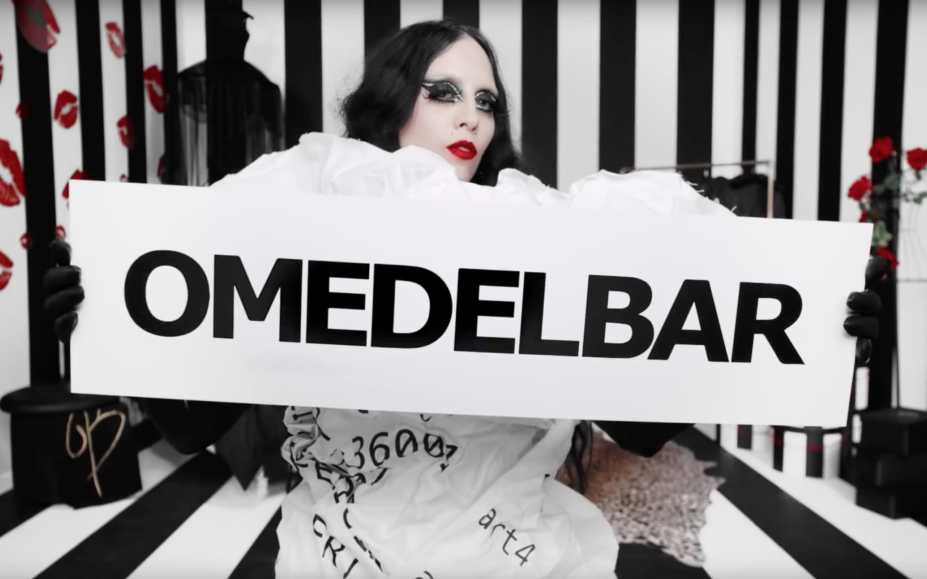 05 Apr

OMEDELBAR – The new IKEA Collection

Above all, IKEA stands for one thing: simple Scandinavian design with clear lines and high practicality. In addition to long runners such as BILLY or KALLAX, the Swedish furniture store regularly produces special collections – always using its signature look. All the more surprising is the limited edition, which the furniture chain now published in collaboration with star stylist Bea Akerlund. We explain what makes OMEDELBAR so different and at which pieces you should strike rather quickly.
From the fashion scene to interior business
Whether Rihanna, Madonna, Lady Gaga or Beyonce – Bea Akerlund has already advised them all in terms of style. The self-proclaimed fashion activist inspires and dresses international stars with her extravagant fashion. But why limit yourself to the fashion scene? In March 2018 the Swedish woman, living in Los Angeles, launched the limited collection OMEDELBAR in cooperation with IKEA (USA). The stylist remained completely true to herself in the furniture line, which is why one statement piece meets the next.
Sieh dir diesen Beitrag auf Instagram an
Gothic meets Burlesque meets playful
The color scheme of OMEDELBAR is limited to white, black and red with single gold elements. On the one hand, the designer pieces are playful, on the other hand, they have a slightly wicked note and remind of props from a burlesque show. However, the collection has also been referred to as Gothic interior. One thing is certain: With this limited edition IKEA has challenged common style conventions and dared to do something completely new.
Sieh dir diesen Beitrag auf Instagram an
Strictly speaking, every piece in the collection is an IT piece. But some are particularly exciting. One of them is the golden clothes rack (129 $). This is where our stylish favorite dresses come into their own. The vase in the form of a cylinder (24.99 $) reminds of Alice in Wonderland and helps us to make our apartment even more magical. The LED illuminated letter "B" (19.99 $) meets the current spirit of time and our taste as well. It looks good on every shelf. Probably the most impressive and most expensive piece of the line is the black armchair (249 $), which comes with a corset-like lacing on the back. If you can not find the collection in your IKEA store, just browse the online shop.
Sieh dir diesen Beitrag auf Instagram an
You think the collection is exciting but too extreme for your own home? On Instagram, you'll find plenty of inspiration on how to incorporate the design pieces into your own interior style. So go try it!